Welcome! Bienvenidos!
Dominion Springfield Mobile Notary Service (Bilingual-Espanol)
Springfield, VA 22152
Servicios en Espanol-Notary/Escribimos Cartas
LGBT and Military are all welcome!
Service by Appointment only! Servicio por cita!
Call/Llamenos: 703 300-0881
We strive for 5!
5 Star Google Rated!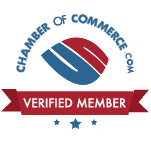 Dominion Springfield Mobile Notary (Bilingual-Spanish/Espanol)
Serving Northern Virginia! Same day service!
Traveling Notary to your home, office, nursing home, hospital, assisted living facility.
Servicios de Notario Publico en Espanol!
Hacemos Cartas en Ingles y Espanol!Hacemos bodas en domicilio o en un local! Llamenos a 703 300-0881 para hacer cita para su boda.
Daniel P. Kane
Notary Public for the Commonwealth of Virginia since 2005
Proudly Serving Northern Virginia communities since 2005!
When you want to get the job done right the first time, call Dan at Dominion Springfield Mobile Notary!
Please review us on Google:
https://g.page/r/CQ0dfkqsXQwhEB0/review
Requirements for Notarizations
Please be aware that all notary signers need an unexpired U.S or foreign government issued picture ID card to notarize documents. ( Driver's license, Passport, Military ID, etc.) A new Virginia law that I advocated for allows for exceptions for sick, elderly, disabled and handicapped people. See details below. If, for example, an elderly individual has an expired state issued license, the Commonwealth of Virginia now provides that we can accept an expired ID card up to 5 years past the expiration date. That law was signed by Governor Northam on April 7, 2020. If anyone does not have any ID then the law provides for the notary to accept the sworn testimony of two witnesses with unexpired ID's who have known the principal signer in his/her life. All witnesses MUST present unexpired state or federal ID's to proceed.
Trust our professionals with your important document notarization work. Rely on and trust in our experienced Notary Public professionals at Dominion Springfield Mobile Notary. We get the job done correct the first time! Law firms, Title Companies, Mortgage Companies all trust Dominion Springfield Mobile Notary for their loan documents because of our experience and expertise.
Affidavits
Wills
Power of Attorney
Deeds
Loans
Oaths
Sworn documents
Bank documents
401K legal papers
You name it we do it!
US Chamber of Commerce awarded us "Leading A+ Rated Virginia Notary Public. During the COVID Pandemic, we worked tirelessly helping hundreds of sick and dying with notarization of their last wills and testament and powers of attorney. While many notaries closed shop or refused service to those with COVID, we used preventative measures of masks and other methods to accept the health challenge by assisting families in dire need of help.
"Excellence in Motion"
Serving Northern Virginia Communities Since 2005
Servicio Bilingue de Notary con Premios Por Servicio a La Comunidad
A+ Rated by the United States Chamber of Commerce 2022-2023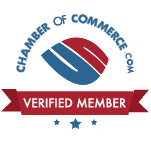 Commonwealth of Virginia Notary Public -Commission Expires April 30, 2025.
We are fully vaccinated! However, we will use masks
inside any home or office.
Somos vacunados! Sin embargo, usamos mascaras adentro de casas y oficinas. Notario a su servicio.
Dominion Springfield Mobile Notary/Cartas/Letters/
Bilingual Professional Letter Writing Service that gets the response you want! Our professional writer/editor worked for over 40 years in the United States Government and in the non profit agency community, utilizing his professional and technical writing and editing abilities.
Call or Text Llamenos o Texto: Dan at 703-300-0881
By appointment only! Por cita solamente!
Servicios Latinos de Cartas Escritas en Espanol y Ingles!
We can assist with contacting any federal, state, or county agency, a Consulate or private agency regarding any issue that you are having. Cutting through bureaucratic red tape is our specialty. We get results!
Podemos ayudarlo a comunicarse con cualquier agencia federal, estatal, del condado o Consulado o agencia privada con respecto a cualquier problema que tenga. Superar los trámites burocráticos es nuestra especialidad. ¡Obtenemos resultados!
By Appointment Only! Con Citas Solamente!
Virginia Circuit Court Certification of Notary Services Available!
Call or Text/Llama o Texto por una cita: 703-300-0881
"Like a good neighbor we are there when you need us!"
Serving you 7 days a week!
Serving Virginians is our business!
We work hard to help all Virginians!! We fight for you and your families!
New Notary Law: Given that many elderly citizens present expired Drivers Licenses and Passports as IDs for notary work, we brought this to the attention of our Virginia House Delegate Kathy Tran (Springfield District) and she introduced House Bill 1222 to allow all elderly to provide expired ID's at the time of notarization of their documents. It passed the Virginia House unanimously 99-0 on January 31, 2020 and the Virginia Senate unanimously 40-0 on February 24, 2020. All GOP and Democratic Senators and House Members voted in favor of this bill. This bill was signed into law on April 7, 2020 by Governor Northam. It became effective at midnight on July 1, 2020.
Nuevo Ley
Nuevo notario notario: dado que muchos ciudadanos mayores presentan licencias y pasaportes de conductores vencidos como identificadores para el trabajo notario, llamamos esto a la atención de nuestro delegado de la Casa de Virginia Kathy Tran (distrito de Springfield) y ella presentó el Proyecto de Ley 1222 de la Cámara de Representantes para permitir que todos los ancianos proporcionaran ID expirados en el momento de la notarización de sus documentos. Aprobó la Cámara de Virginia por unanimidad 99-0 el 31 de enero de 2020 y el Senado de Virginia por unanimidad 40-0 el 24 de febrero de 2020. Todos los senadores y miembros demócratas de la Cámara votaron a favor de este proyecto de ley. Este proyecto de ley fue firmado el 7 de abril de 2020 por el gobernador Northam. Entró en vigencia a la medianoche del 1 de julio de 2020.
Cities served: Alexandria, Annandale, Arlington, Ashburn, Burke, Clifton, Chantilly, Centerville, Crystal City, Dale City, Dumfries, Fairfax, Fairfax Station, Falls Church, Fort Belvoir, Franconia, Great Falls, Herndon, Kingstown, Lake Ridge, Leesburg, Lorton, Manassas, McLean, Mount Vernon,Occoquan, Oakton, Pentagon City, Reston, Rosslyn, Springfield, Sterling, Tysons Corner, Vienna, and Northern Virginia. Counties: Fairfax County, Alexandria City, Prince William County, Arlington County, Loudoun County, and Culpeper County. We also do notary signings at Dulles International Airport, Reagan National Airport, train stations and bus stations in Northern Virginia.
Last minute and same day service is our specialty!
---
Excellence in Motion! Award Winning Service:
US Chamber of Commerce A+ Award 2022-2023 -
"Experience when you need it most!"
Escribimos cartas profesionales. We also write professional letters.
Yes we are open 7 days a week! Si estamos abiertos
7 dias cada semana!
10:00 am. to 9 p.m.
Call or text/Llamanos:
703-300-0881
We are located at:
7710 Gromwell Court, Springfield, VA 22152
Tysons-Springfield-Arlington- Annandale- Fairfax-Alexandria-Woodbridge-Manassas-Falls Church-Clifton-Centreville-Reston-Herndon-Vienna Areas Served by our Bilingual Mobile Notary team in addition to Professional Letter Writing Service.
Servicios en Espanol para la comunidad Latina en el Norte de Virginia!
Hacemos Cartas, traducciones de documentos y auydamos con solicitudes.
Professional and Reliable Bilingual Traveling Notary
Call or text/Llamanos: 703-300-0881
Serving the Commonwealth of Virginia
​ "No problem-we can come to you!"
With over 18 years of professional notary experience we get the job done right and on time! We are not attorneys and do not give legal advise. Please consult a local attorney regarding all your legal issues or immigration issues.
We can do Field Inspections on a consultant basis and can complete I-9 Forms for companies with remote workers.
Certified Notary-Open 7 Days a Week 10 am. to
9:00 p.m.
​Home/Business/Hospital/
Nursing Home Same Day
On-site Service
Bilingual Service-- English/Espanol
Writing Service: We also write professional letters in English and Spanish that get results to Federal, State, County agencies, foreign government agencies, academic institutions or non profit organizations or corporations for you! Skilled professional writer is available!
Escribimos todos tipos de cartas en Ingles o Espanol!
Bilingual/Bilingue (English/Spanish) fluency: Se habla Español!
​Open 10 a.m. to 9:00 p.m. Daily! Short notice and same day service our specialty!
We can accommodate your schedule later than 9 p.m. with advance notice!
​
Commonwealth of Virginia Notary Public -Commission Expires April 30, 2025.
Reliable, Reasonable, Certified and Professional Mobile Notary and Business Writing Service and Loan Signer with 19 years of notary experience! We are the trusted and preferred mobile notary service by many local and national title and mortgage companies, attorneys, businesses and individuals in Northern Virginia.
Serving you is Job One!
Call or text/Llamanos:
703-300-0081
We come to your location.
Economical, Professional and Timely Service.
We guarantee our work.
Notary Public and Certified Professional Loan Signer.
Errors and Omission insurance to $100,000.
Experience in Jurats, Acknowledgements, Oaths, Wills, Powers of
Attorney, Affidavits.
​We are experienced in real estate closings. Certified by 123 Notary!
Commissioned and Licensed by the Commonwealth of Virginia.
All Title companies welcomed!
Photo identification required for all notarizations
Flexible, personable and customer friendly.
Bilingual - English and Spanish Fluency.
The following photo identification cards are acceptable:
State issued driver's license or identification card.
Federal, State or County employee ID cards.
U.S. Passport, or Foreign Passport.
U.S. Military ID.
Presenting a Social Security card or MEDICARE card does not meet the required identification standards of the Commonwealth of Virginia.
Please be aware that Public Notaries can not certify true or exact copies of certain government issued documents such as birth certificates, marriage certificates, death certificates, real estate deeds, court orders or police records. We can however, certify a true copy of a passport, drivers license, copy of a diploma, college degree, military discharge or military or government commendation presented to a Notary Public.
Estamos disponibles a ayudar los ancianos y a los incapaces que no pueden viajar afuera de casa! Servicio al publico es nuestra prioridad!
We are able to assist elderly and the disabled that can not travel outside of their home. Public service is our top priority!
Llamenos o Texto: 703-300-0081
We also provide professional bilingual (English and Spanish) letter writing service for travel, work, business, school, government, etc. Tell us what you need done!
Memberships
Check out Springfield Mobile Notary and Letter Writing Service on Yelp
American Association of Notaries
123 Notary.com (Certified notary since 2005)
Notary.com
Notarycafe.com
NotaryRotary.com
Dominion Springfield Bilingual Mobile Notary Service
www.DCMetroWeddingOfficiant.com

is Certified by 123notary.com as a Loan Signer
Personal Assistant Services
We also provide personal assistant and errand services for the Washington, DC metropolitan area! Inquire about how we can help you!
Dominion Springfield Bilingual Mobile Notary Service
is Certified as a Loan Signer
Website created and edited by Dominion Springfield Bilingual Mobile Notary Service
https://www.DominionMobileNotary.com
All rights reserved. Updated May 6, 2023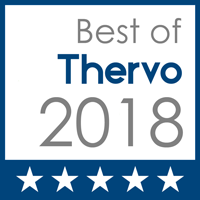 Listing of what we notarize and do:
Authorization to Add/Remove Name from Title

Bank Transfer Forms

Contract

Designating Beneficiaries

EDGAR form

Grant Deed

Living Trust (Revocable Trust)

Loan Signing Packages

Issuance for US Passport for a Child (DS-11)

Medical Authorization for Minors

Motor Vehicle Bill of Service

Notice of Lien

Signature Witnessing

Unclaimed Property Inquiry

Will
Updated on November 1, 2023
Number of visits: 385653